What will the "X" stand for this time?
Posted: Fri Feb 09, 2018 10:47 am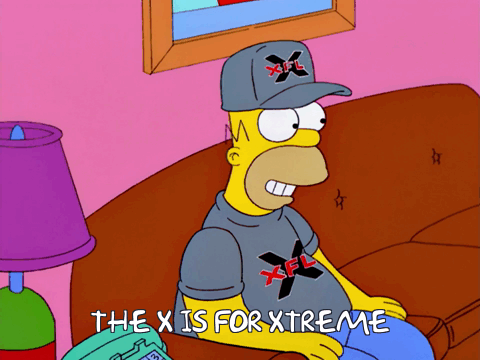 In XFL 1.0 the "X" stood for "extreme". (I posted a gif of Homer to make my point)
I wonder what the "X" will stand for in XFL 2.0, as this is clearly a reboot, and the "xtreme" label seems to have been dropped.
Any ideas or suggestions?